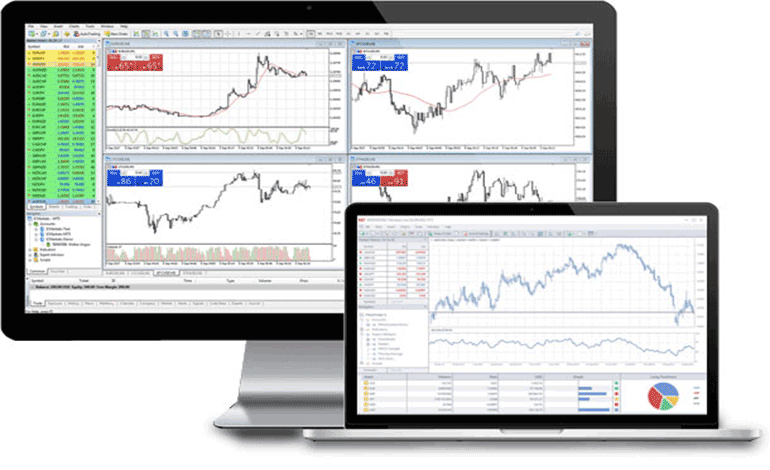 Click on the button below to download a MetaTrader 4 client installer.

Login method
First, open an account
Open a real account Open a demo account
Second, open the software and enter the server name of Navigator Finance (Navigator Global Ltd.
Model Account: NavigatorGlobal-Demo1 Real Account:NavigatorGlobal-Live2
< Talk
Three, enter the username and password of the simulated/real trading account
MT4 Trading Platform
            The MetaTrader 4 client is a well-equipped trading venue that allows trading in financial markets (foreign exchange, stocks and futures). It provides important analytical tools and indicators to help you analyze dynamic prices in financial markets, conduct real-time transactions, and build and use automated trading (EA systems). It represents the concept of all-in-one and is the most popular trading terminal in the world.
            The MetaTrader 4 client provides an analytical tool that is very useful. Each financial product can be selected for nine time periods and provide detailed dynamic quote analysis. More than 50 indicator tools can help streamline your analysis so that you can clearly analyze the current market situation, determine whether it is rising or oscillating, and determine when to buy or sell, except that you pass The way you can manage different financial products is a real-time trading system that makes you feel very useful. If you need more? You can also print your analysis on paper in a beautifully detailed way at any time.
            The analysis tools provided by the MetaTrader 4 client are not limited to the above examples. If you need to use any specialized analysis tools, you can find its free code base (custom metrics) or create a language based on your needs and use custom metrics. At this free code base, you can search through many of the world's best financial expert advisory aid code codes to give you a fully automated analysis and trading process experience. You can also develop your own EA system and use them in MetaTrader 4 to complete your trading.
            MetaTrader 4 includes all the financial product trading features you need. The terminal software supports three types of order execution, including immediate execution. All types of orders are available, ensuring that your order is very comprehensive and flexible. Traders can set market orders for waiting and stopping usage instructions and include trailing stop loss.
            We offer several methods and a chart to see your order price. The embedded chart design allows you to check the order price and the throw price point very clearly, so that you can accurately determine when the time is right. The Alerts Tool is another very handy tool to help you track all kinds of favorable entry and exit opportunities. Therefore, with MetaTrader 4 trading, you can achieve your effective trading strategy.